all aboutOur Dance Studioand our dance instructors
John & Josephine Dance Creative was established in 1999 and has been professionally conducting dancing classes such as Ballroom & Latin dances, wedding dances, children dances and more.
John & Josephine Dance Creative
John Tan & Josephine Liew started teaching ballroom dancing in 1989. At first, they taught by holding classes in community centres and at home. As their student population grew, they made the career defining move to set up their own studio. John & Josephine Dance Creative was eventually established at Parklane Shopping Mall in 1999. After 16 years, John & Josephine Dance Creative relocated to bigger and upgraded premises at Peace Centre in 2015. The school has also been rebranded with the launching of JJ Dance Academy. Today, their school is one of the most established and reputable dance schools in Singapore.
John & Josephine are the principals of the dance school. They are ably supported by a core resident team comprising very experienced and qualified dance teachers, all of whom have been with the school for many years, are WDC licenced international adjudicators and are renowned champions in their competitive heydays in the 1990s through to the 2000s.
Felix Lau & Molly Cheong are the resident Latin dance teachers. They were South East Asia Latin American Dance Champions and Asia Pacific Latin Grand Finalists. They represented Singapore in the World Latin Dance Championships in Norway and Germany, and were, in fact, the first and only Singapore Latin dance couple to be invited to participate in the prestigious Prince Mikasa Cup Championship in Japan. They were also consistently Asia Professional Latin Dance Grand Finalists.
Believing that dancing is a sport suitable for and to be enjoyed by people of all ages, the teachers in the school dedicate themselves to teaching, nurturing and grooming all interested dance enthusiasts, regardless of age and how much talent each possesses, to be the best dancer they can be.
In a friendly and family-orientated atmosphere, the students are encouraged to enjoy and discover themselves in dance. Some go on to compete, some actually become champions along the way, and even some are helped to achieve their aspirations to become dance teachers.
The Family of Resident Dance Teachers include:
John Tan / Josephine Tan / Felix Lau / Molly Cheong / Vincent Thoo
They conduct Adult & Children (Private & Group) Classes for:
Ballroom Standard Dances – Waltz; Tango; Foxtrot; Quickstep; Viennese Waltz
Latin American Dances – Cha Cha Cha; Samba; Rumba; Jive; Paso Doble
Social & Other Dances – Salsa; Merengue; Bachata; Argentine Tango; Rock n Roll; Zumba
Wedding Dances
Profile of John Tan and Josephine Liew
John and Josephine started dancing together and competing as a couple in 1986. They won many competitions in more than thirty championships in Asia, Australia, Europe and the USA. The highlight of their competitive dancing career was when they emerged champions in the Asia Pacific International Ballroom Dance Championships in Nanjing in 1993. And two years later in 1995, they turned professional. As professionals, they performed all over Asia and the world. In fact, they were the first Singaporean professional ballroom dancers to be invited to perform in France.
Since retiring from competitive dancing in 1999, John and Josephine have devoted themselves to be full time ballroom dance teachers. That was also the year they took up the challenge to set up their own dance school which they named John & Josephine Dance Creative. Today, their school is one of the most established and reputable dance schools in Singapore.
Driven by their great passion for ballroom dancing, John and Josephine teach and train tirelessly. Believing that learning is a lifelong process, they consistently keep abreast of and upgrade themselves on evolving trends and techniques in ballroom dancing. As a testament to their maturity and undisputed calibre, they are regularly invited to adjudicate at other international competitions. Moreover, in recognition of their high teaching standards over many years, they were conferred with the UKA Professional Teachers of Dancing Centenary Roll of Honour in 2004. In 2007, Josephine was appointed as a member of the People's Association Talent Advisory Panel for Ballroom Dance and she has continued to serve in that capacity since then. In 2012, Josephine also became the official choreographer of the Brides of the World and she has over the years built up quite a name for herself as a choreographer of wedding dances.
Dancesport advocates that they are, John and Josephine's professional career reached another milestone with the turn of the new millennium. In the year 2000, they organised the inaugural Singapore Millennium International Open DanceSport Championships to resounding success. Over the next decade, the Singapore Millennium evolved to become one of the best and most keenly awaited annual dancesport competition in the region.
In 2010, John and Josephine decided to take a one year break from organising competitions in order to chart new directions to embark on. After much deliberation, they felt the time was right to elevate the quality of competitive ballroom dancing in Singapore and the region by the highlighting of professional level dancing. John and Josephine also happen to be ardent advocators of the Freedom to Dance movement. And so in 2011, they organised the 1st Singapore Open Dance Championships, hallmarked as a Freedom to Dance competition, featuring both professional and amateur level ballroom dancing. The very impressive Singapore Open, which has grown in stature and scale over the years, represents yet another feather in the cap in the achievements of John and Josephine.
As part of the long term planning for their school, the ever astute and resourceful John and Josephine seized new opportunities to relocate and upgrade to bigger and brighter premises and rebranded their school with the launching of JJ Dance Academy in 2015. And following on from this rebranding, John and Josephine are focusing anew on grooming children and looking to pass on the baton to a new generation. This latest undertaking marks the beginning of another exciting phase in this remarkable couple's professional career.
andOur Dance Instructorsprofile
Felix and Molly are one of the most established Latin American dance teachers in Singapore. They started dancing together in 1989 and were trained by renowned coaches from Australia, Denmark, Germany and the United Kingdom. During their competitive dance career, they won many international ballroom dance competitions in the Amateur and Professional Latin dances.
As Amateur Latin dancers, Felix and Molly attained no less than ten South East Asia Latin titles and were reigning National Latin champions for five consecutive years from 1991 to 1995. They represented Singapore in the World Latin Dance Championships in Oslo, Norway, in 1991 and again in Stuttgart, Germany, in 1994. In 1992 and 1995, they were Latin grand finalists in the Asia Pacific International Ballroom Dance Championships. In 1993 and 1994, Felix and Molly received the honour of being invited to compete with the best of Asia's Amateur Latin dancers for the Prince Mikasa Cup in Tokyo, Japan. During this period, they were ranked as one of the Top 50 Latin dance couples in the world.
Felix and Molly continued their very successful dancing partnership after turning professional in 1996. As Professional Latin dancers, they won final placings in many major international championships, and were consistently Asia Professional Latin Dance grand finalists. They were a well known and popular Latin dance couple and gave many show dance performances during their professional dancing years.
Felix and Molly retired from competitive dancing in 1999. Since then, Felix has been a full time dance coach and both he and Molly have been resident teachers at John & Josephine Dance Creative since 2002. Felix is also a talented choreographer and, as a WDC licenced international adjudicator, he is sought after to judge at local and international competitions.
Together, Felix and Molly have chalked up decades of experience in dancing and teaching and at the same time acquired a wealth of knowledge on their lifelong passion and pursued art form that is Latin American dancing. The achievements of this talented and high calibre dance couple have been nothing short of remarkable. Their experience, knowledge, maturity and staying power are valuable assets which will certainly continue to serve them and their students well in the years ahead. 
Achievements
Licentiate of United Kingdom Alliance (U.K.A. Licentiate – Latin American)

10 times South East Asia Latin American Dance Champions.

5 times Singapore National Latin American Dance Champions.

Represented Singapore in the World Latin Championships in Norway and Germany.

Specialists in Latin American Dances, Social Dances and Latin Club Dance like Salsa.

People's Association Certified Instructor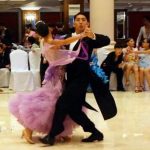 Dance has always been an integral part of Jonathan's life. Thus despite being only 27 years of age, he has already had six years of teaching experience and spent more than fifteen years moving his feet. Having inherited his family's legacy and penchant for instructorship, Jonathan enjoys imparting his love for ballroom dancing to people of ages, young and old. In 2007, Jonathan achieved first place in the Amateur Rising Star category for both Ballroom and Latin. Since then, he has competed and attained respectable placings in various competitions around the Asia-Pacific region.
Jonathan has also trained and competed with his students in teacher-student competitions overseas. Additionally, Jonathan has also choreographed and took part in various ballroom dance performances in Singapore.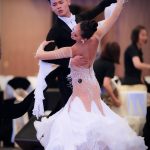 Joining in the league of the family, Jovan Tan has always dreamt of dancing and competing on the international stage.
His journey started at the tender age of 6 and he has since been actively competing both locally and internationally.
In 2018, all his hardwork has paid off when both himself and his partner, Yang Jiamin, did Singapore proud by clinching top 85 and 100 positions in the Standard Ballroom Amateur Rising Star and Amateur Open respectively in the British Open 2018, more famously known as "Blackpool". A first-time for Singapore and Singaporeans.
Other than competing, Jovan also enjoys sharing his passion for the artform and sport through his performances and in coaching budding ballroom enthusiasts.
He attributes his passion and inspirations to his parents and ballroom legends.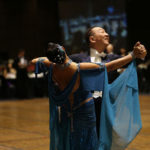 Associate (N.A.T.D – London)
Licentiate (U.K.A. – Standard Ballrom)
Vincent has trained and competed with his wife in Amateur & Professional Senior events and with students in teacher-student competitions. Additionally, Vincent has also taken part in various ballroom dance performances in Singapore.
Anneke Zirr-Seng is a licensed Zumba® instructor and ZIN™ member since
October 2015, when she decided to take her passion for Zumba and
everything dancing on to the next level. Born in Germany, she has been
living in Japan and Thailand before moving to Singapore. She hopes to
inspire and motivate her students to enjoy their workout while keeping
fit and healthy through an active lifestyle. She has international
teaching experience in Thailand, Germany and Singapore.